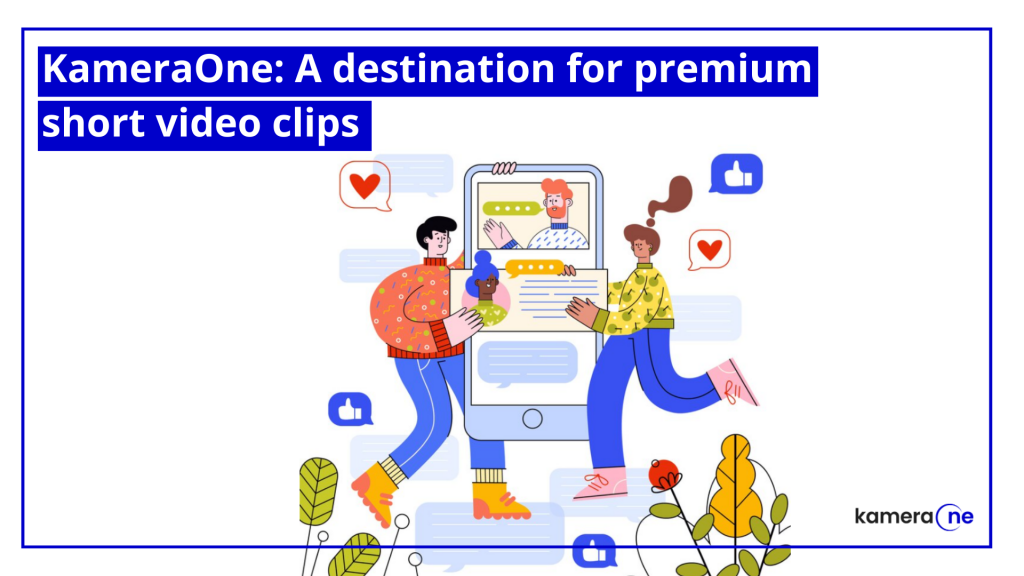 Over the years, KameraOne has evolved into a digital media company focused on short video clips, delivering diverse content to a wide range of online platforms, publishers, and serving audiences worldwide. Our journey has been marked by the development of an extensive array of content offerings. Recognizing the universal demand for snackable, easily digestible videos, we take pride in sourcing and producing premium, high-quality videos that captivate audiences across different platforms world-wide.
Short video clips and the evolution of user-generated content (UGC)
Given its origins on social media platforms, short video clips have been often associated with user-generated content (UGC). However, the short video clips space already evolved well beyond UGC, and KameraOne became one of the key player in the fast developing premium video content.
We deliver premium video content across broad spectrum of topics. From breaking news, to entertainment & celebrity news, heartwarming human stories, amazing wild nature moments, monumental weather, and many more. We source content produced by professional organisations like Associated Press, CBS News and many others as well as a wide range of non-professional creators that span diverse categories and topics, ensuring there's something to engage every viewer across different audiences.
What's more? We syndicate our stories across global platforms in the form of our content production and also offer to any publisher our KameraOne Hub service to access wide range of short clips to create their own stories covering World News, US Stories, Sports, Entertainment and much more.
Why do viewers enjoy watching short clips?
Viewers are drawn to short videos and clips because of their easily digestible and snackable nature, allowing for quick and convenient consumption.
The catch? Short video clips are not limited to social media platforms; these bite-sized video clips have become immensely popular across various digital channels and online media outlets. What sets them apart is their versatility; they extend far beyond user-generated content and cater to diverse interests.
At KameraOne, we embrace the power of short clips format and leverage our expertise to engage audiences beyond the confines of social media, bringing them authentic, high-quality videos right where they are.
The importance of adapting video content to local contexts
Adapting video content to local contexts and nuances, plays a pivotal role in ensuring that content resonates deeply with diverse audiences across the globe. At KameraOne, we understand the significance of that process, which involves carefully selecting topics and adapting them to match the cultural affinities of specific regions. We have created local adaptations of our original products to cater to local audiences like Destaques, Korta klipp, À la une, En corto, Εν συντομία, and 日本語) and others.
By embracing this regional adaptation, we ensure that our videos foster a connection that goes beyond borders and languages, ultimately boosting your reach, enhancing the viewer experience and building lasting relationships with your audiences worldwide.
At KameraOne, we are your gateway to excellence in short clips universe. Our mission is to deliver authentic video products, catering to the needs and preferences of your audiences. Register for access to our Content Hub to see what we have to offer or Contact us today!